The Clean Boot Blog
Why Buy Disposable Boot Covers? A Competitive Analysis of Paper and Plastic Versus Neoprene Reusable Boot Covers
Chad Madill - The Clean Boot -
Wednesday

,

17

Apr

2013
The following chart points our the competitive advantages of Clean Boot neoprene shoe covers over paper and plastic disposable shoe covers.    When doing the math, it becomes evident that the Clean Boot is a better fit for most professionals.  Check out how each product measures up!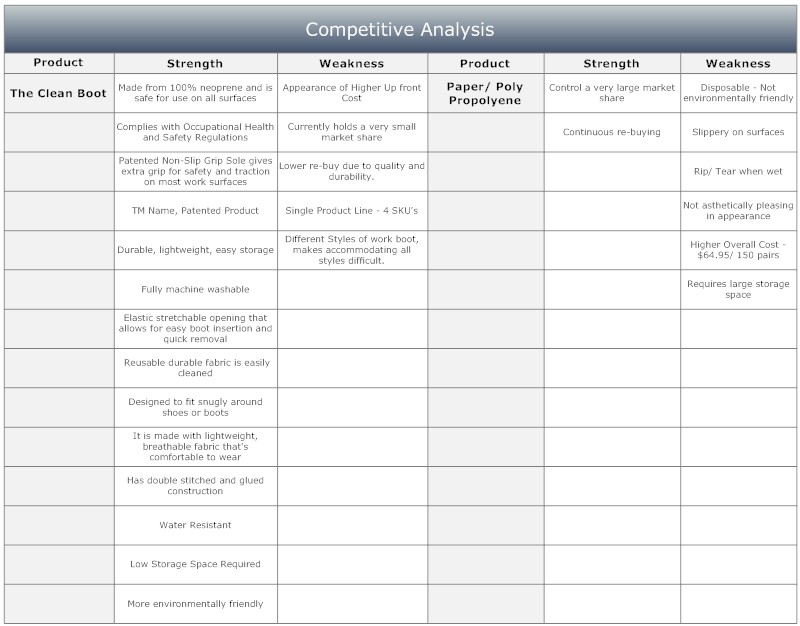 Order your Clean Boot boot covers today...Order Online!
Secure Online Ordering & We Ship Internationally.