The Clean Boot Blog
Chad Madill - The Clean Boot -
Thursday

,

31

Jan

2013
This New Year I want to make sure that I show my customers that I respect their home.  I've become clean-boot certified.  My customers know they can trust me to keep my safety boots on with the addition of a neoprene boot cover so I don't dirty up their homes.  This video shows how this product is helping me and other tradesman keep a good reputation with our customers in 2013.
Click on the link below to check it out!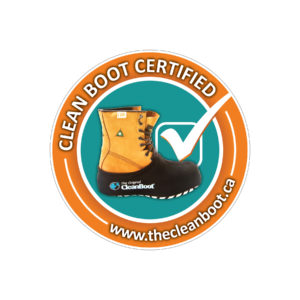 Chad Madill - The Clean Boot -
Wednesday

,

30

Jan

2013
Can YOU tell what's wrong with this Picture???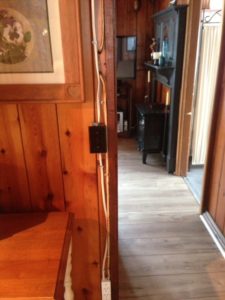 As an electrician, this sort of shoddy work drives me crazy.  Yes it may be cute to let your dad, or boyfriend Mickey Mouse electrical work in your home or cottage; but ultimately most times it turns out ugly and UNSAFE.  So why not do this?
1.) The wiring is not mechanically protected below 5 feet= danger
2.) The wiring is on the outside on the wall, which gives it the potential to be damaged. AKA housefire potential
3.) Martha Stewart would have a heart attack
Please do me a favour, hire liscenced professionals to do work in your home.